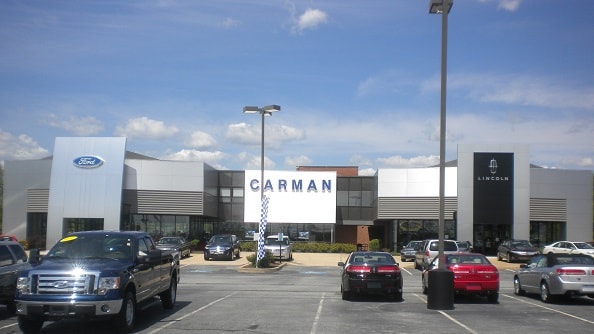 Carman Lincoln will go above and beyond your expectations to meet all of your auto needs. We always strive to be the best and offer the best. Our Lincoln dealer near Newark DE is not too far away and we are always here to serve you.
For brand-new Lincoln vehicles near Wilmington, you may have a shorter distance to travel than you think. The following directions lead you down the quickest path and it pays off because you arrive there quicker than it took you to choose a vehicle. Here are the directions:
Directions to Carman Lincoln from Middletown DE
Directions to Carman Lincoln from Wilmington DE
Directions to Carman Lincoln from Newark DE
Middletown Area Dealer Impresses Lincoln Customers
In less than 20 minutes, you will find a ton of great models ready to go. Take a test-drive today and be amazed by the performance that comes naturally to these vehicles. For more information on our Wilmington area Lincoln dealer or inventory, contact one of our staff by calling 302-324-4400. We'd be happy to help you find the ride of your dreams.
Check out these rave reviews:
"I was thoroughly impressed with the experience we had at Carman Ford in leasing an Explorer. Dan Shine was phenomenal - knowledgeable, helpful, kept us fully informed as he looked for the car to meet our specifications, went out of his way to get our car to us as soon as possible, and it was an all round excellent experience. I would highly recommend working with Dan and Carman Ford." - Helen Samson Mullen
"My experience with Carman Ford and the staff was phenomenal! I drove off the lot so happy knowing I got the best deal for the car I wanted! Todd and John did such a great job giving me all the options and were patient with all my questions. The car buying experience can be long and tiresome but at Carman it was easy, quick! I highly recommend Carman!!" - Lauren Gosselin
"I am so happy with my Lincoln MKZ! Its features are very user friendly and it rides very nicely! Scott Henning and Dan Shine were very helpful and answered all my questions thoroughly. They did not have the color I wanted and Scott drove to another state to get it...great service!" - Miriam Alan