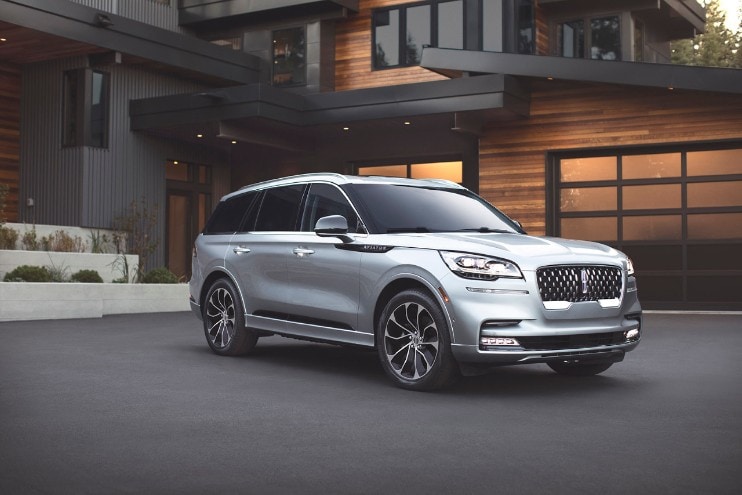 The 2020 Lincoln Aviator takes what you know about speaker systems in vehicles and throws it out the window. With 360 degrees of audio immersion provided by 28 speakers throughout the cabin, you feel more like you're sitting in a concert hall than a luxury SUV. Using the all new Revel Ultima 3D sound and an immersion control slider in the center stack, you have total control over your experience.
With a listening experience that can be perfectly tailored to the user's preference with the slider, you can feel like you're sitting in the audience or on stage. Clients can fully embraced in the surround sound auditory experience, making the Lincoln Aviator feel even more expansive than it already is.
Joe Kafati, the multimedia supervisor at Lincoln explained how careful the team was when designing the interior and placing speakers for the 2020 Lincoln Aviator. "With this new system, the listening experience is immersive and designed around the client no matter where they're seated in the Aviator." He went on to say that, "Our engineers obsessed over the interior quietness and sound quality in the vehicle, just like all other aspects to truly transform Aviator into a sanctuary on the road."
The rest of the cabin is designed to fully complement the speaker placement. With speakers on every side and carefully angled, the best thing that the rest of the vehicle can do is minimize external sound getting in and disrupting the listening experience. The specially laminated windshield and side glass, in addition to the specifically designed wheel arch liners and special sealing doors make it so the only sounds you're hearing are the ones you want.
The 360 degree audio immersive experience is something that needs to be felt to be believed. Test drive the 2020 Lincoln Aviator at Carman Lincoln to see what you've been missing.